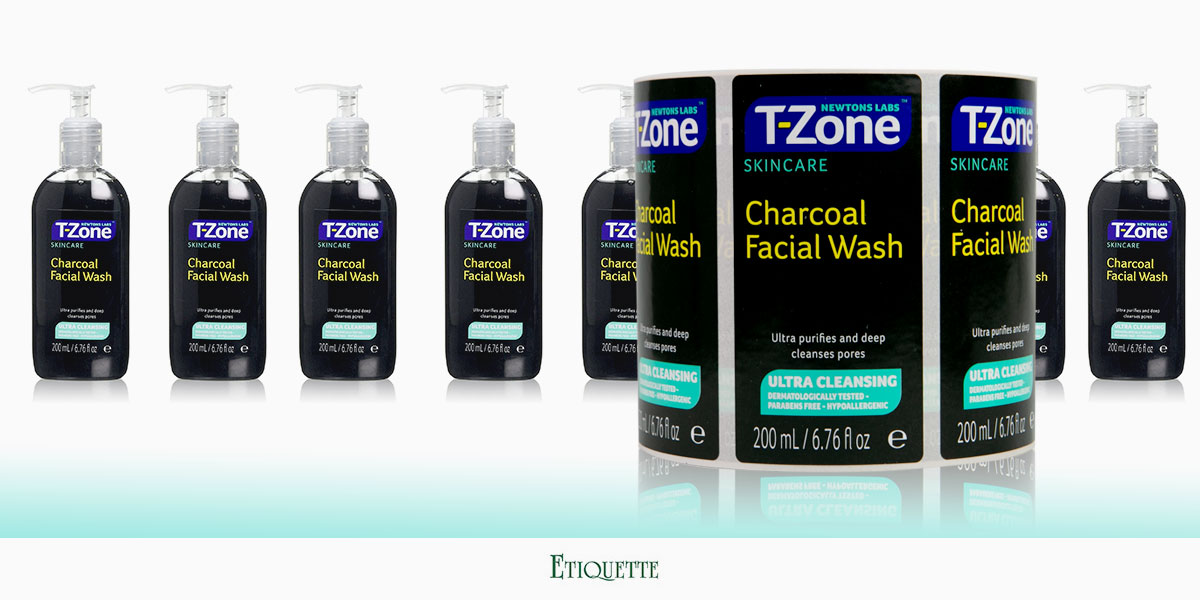 We re proudly presenting those great-looking printed labels, produced for T-Zone Charcoal Facial Wash. It is a deeply cleansing, dermatologically tested, paraben-free and hypoallergenic product, highly popular in the UK, especially amongst younger customers.
Charcoal powder is highly absorptive as it has numerous small pores allowing it to adsorb chemical substances such as impurities and oil on the skin and hair. It is very useful in soaps, shampoos, body scrubs and cosmetic products.
These self-adhesive labels are printed using the traditional flexographic press, allowing to produce large volumes of labels while keeping production costs low. We used a semi-gloss paper and UV inks to achieve rich and vibrant colours, that will attract potential buyers attention. We always use high-quality printing plates, which results in the finest definition, as well as excellent adhesives to make sure the labels will adhere to the product perfectly.
If you would like to find out more about our labels, label applicators or ribbons, contact us on 01978 664544 or you can email us at sales@etiquette.co.uk.
You can also visit our online shop.
face wash