We have just finished some new printed labels for Nakasero and they look absolutely stunning. Their existing products – Marmalata and Giardiniera have been very well received and Gita, the Nakasero founder has been shortlisted for many awards thanks to them. Let's find out more about the products:
Desi Pilipili
A premium Indian chilli oil, Desi Pilipili is infused with cumin, garlic, ginger, chilli and a careful blend of herbs and spices. This delicious fragrant oil brings you truly authentic flavours, without all the hard work.
Gochu Gileum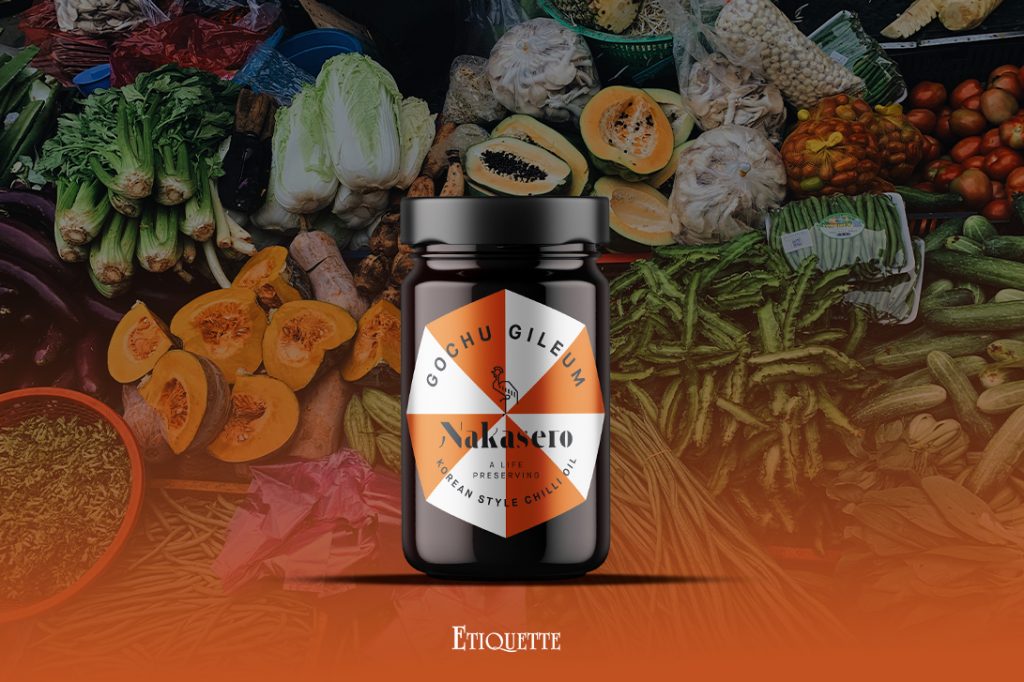 A premium artisan Korean chilli oil, Gochu Gileum is made from the finest Gochu Garu (Korean chilli flakes), garlic, ginger and soy. Your noodles, fried rice, meat, vegetable dishes and salads will never taste the same once you've tried Gochu Gileum.
Il Diavolo
A premium Italian chilli oil infused with fragrant oregano, garlic and juicy sundried tomatoes. Il Diavolo will add a burst of flavour to many dishes including pasta, pizza, bruschetta, burgers, salads or drizzled onto humus.
The Printed Labels
The labels we have printed for the are manufactured on semi-gloss paper with two types of varnish for additional aesthetic appeal – rough touch and glossy.
For flexographic printing, we use Pantone shades – perfect for businesses requiring specific colour matches for their designs.
Self-adhesive labels that we produce should ideally be then applied using labelling machinery, that we can also supply. That way we can look after you throughout the whole process, which makes it efficient and smooth.
Here you can learn more about our labelling equipment. You can look at some examples on our YouTube channel.
If you would like to know more, please visit our website or give us a call on 01978 664544. You can also email us at sales@etiquette.co.uk.