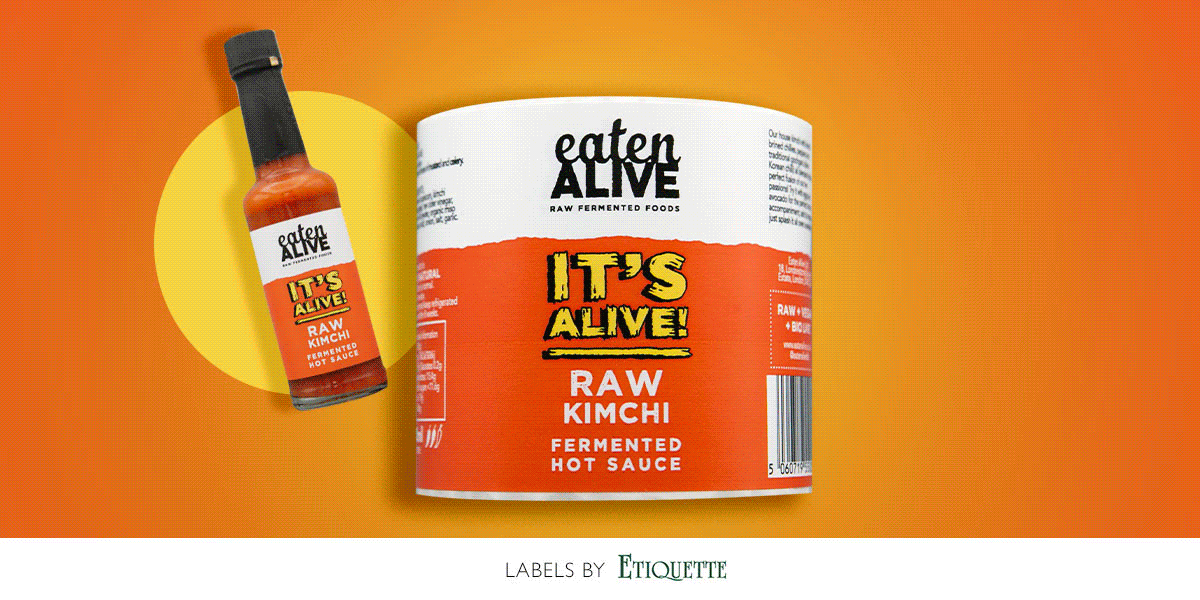 Eaten Alive has some funky new flavours and we have produced great-looking labels for them! Just to remind you – they produce raw, fermented products, that have multiple health benefits, along with being mouthwateringly delicious!
The labels are produced digitally, using a full spectrum of CMYK colours and printed on synthetic material, to ensure water, wear and tear resistance. The slight texture, achieved by layering ink and matt varnish, adds interest to the label and increases its on-shelf appeal.
Our labels are always produced on a roll, unless told otherwise by the client, to enable application by machinery. We can, of course, tailor the core size to your requirements. We also supply label applicators, automatic, semi-automatic and print and apply machinery.
To find out more about our complete labelling solutions visit our website, youtube channel, give us a call on 01978 664544 or you can email us at sales@etiquette.co.uk.